On October 25, 2018, Eliza Bahneman gave birth to Bella, which forever changed her and her husband's lives.
A few weeks early, Bella surprised her parents by returning home. She also stunned them by showing up in the form of a priceless gem. "We are expecting!" Everyone wants to hear these when deciding how to raise a family.
My husband and I went through the full pregnancy process in about nine months. My fear and dread were starting to increase. When considering having children, a person may experience a wide range of emotions.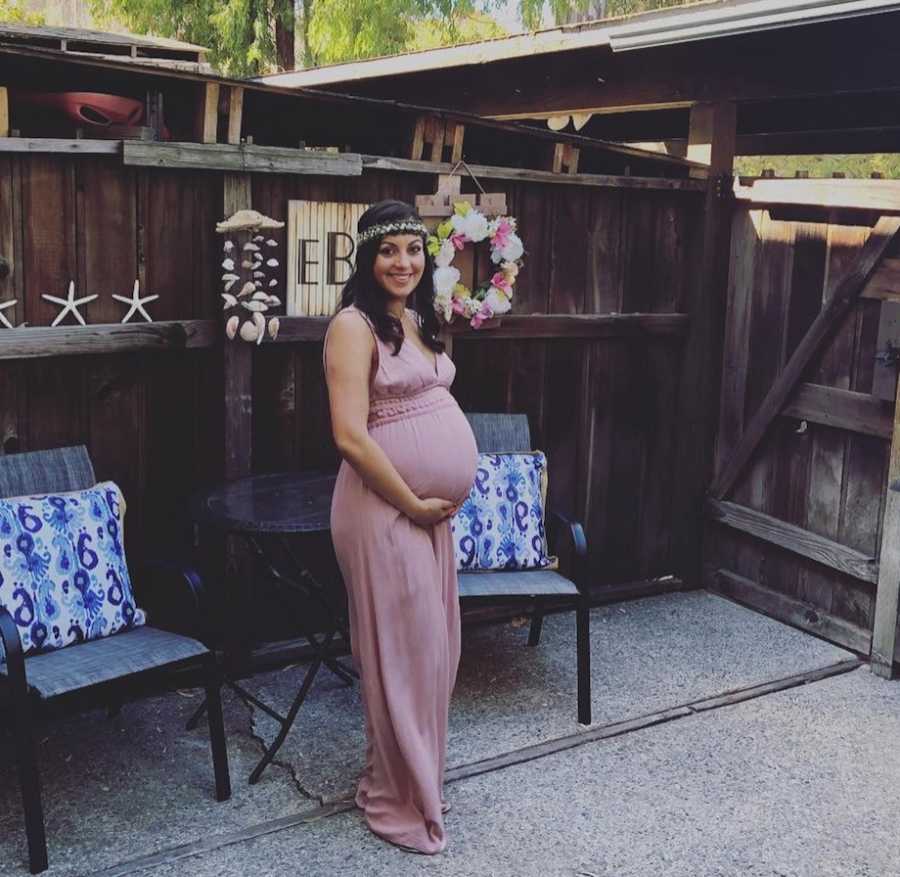 Having my sister, sister-in-law, and a few girlfriends aware of my pregnancy was lucky for me. We were all separated from one another by a few weeks or months. It was great to have someone with whom to weigh the benefits and drawbacks of your pregnancy.
Our journey has taught me a lot about life, aside from the notion that life could throw a huge curveball at any moment. Though not always, we are occasionally prepared for change.
Like many other couples, we started to get excited about having a child as our due date drew near. The area was prepped and perfect for our newborn's arrival. We were excited to show them what we had created, as well as our family. It was really enjoyable to see the traits the infants had in common with each parent.
I had also heard a lot of stories about how difficult nursing can be. I was worried about the future changes and eager for my relationship with my child to grow.
For me, being pregnant was amazing and easy. We later discovered that I was not classified as high risk due to my uterus's heart shape. I underwent all the appropriate prenatal testing in addition to my monthly ultrasounds because I had Bella at the age of 35. The results were "normal."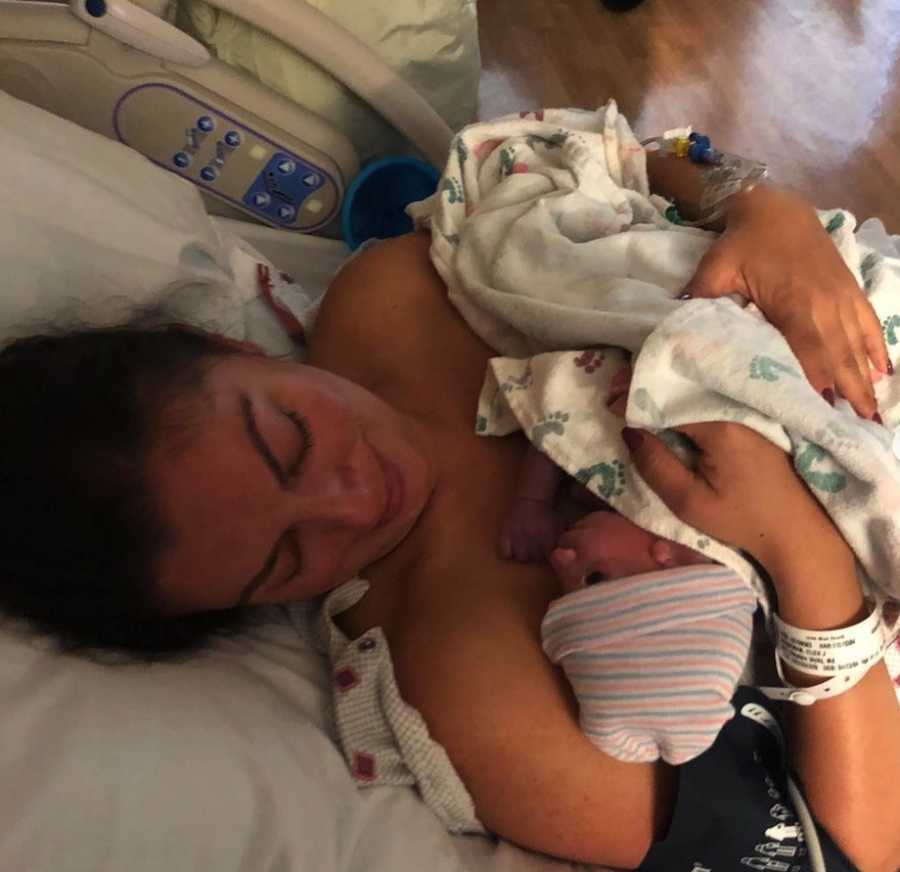 My husband was working late on October 24th, and I was putting the finishing touches on Bella's room and diaper bag. I texted Bella's father a note and a picture of my growing belly right before I went to bed at 11:30. "Hello, Daddy. Mommy thinks I'll arrive early." She senses that her pregnancy won't last for very long. I'm eager to meet you. I adore you, Daddy.
My water broke around 1:15 in the morning on October 25, 2018. Bella would be here one month early. We hadn't taken any lessons, which made me anxious (though I later realized you actually don't need them). My hair and nails were a disaster, my luggage was only partially packed, and our car seat hadn't yet been installed. Not how I had imagined going into labor. We ultimately decided to call my parents and rush to the hospital together. The enjoyable part of labor started!
I had to stay on my right side and be side prone during my labor because Bella's heart rate would drop quickly. This eventually made sense because of her small airway. I felt ill and exhausted as a result of the epidural and Pitocin. When the timing was right, I had to push and then reposition myself to my right side. I experienced strangeness, perplexity, and a lack of excitement. There seemed to be a lot going on.
The NICU, the delivery nurse, the midwife, my mother, and my husband were already in my room. After about thirty minutes of pushing, we discovered that the baby was having problems leaving. My OB doctor entered the room after being paged and sat down with the others. I needed two people to deliver Bella because of the way my pelvis were shaped.
Eventually, after a 12-hour labor, Bella joined our world. She arrived sunny side up weighing five and a half pounds. When she arrived, I saw a fairly small folded ear. I didn't pay it any mind because I had read that newborn babies have odd appearances. She was so tiny, so discolored, and so defenseless. I was prepared and thrilled to meet our new baby daughter. When I realized anything was wrong, I was beaming and eager to hold my newborn.
Why don't you offer me any congratulations? Why is my partner so fearful and uncertain? Why won't my mother even look at me? Why did my doctor leave, though? Why are there suddenly so many more individuals in my room? In my chamber, it was peaceful. Nobody raised a fuss. The quiet tore me apart; I was left devastated and sad. I broke down in tears and began to shake with fear, confusion, and loss. Even as I type this, I'm crying. These memories make me sad because I am aware that my daughter's birth was not celebrated.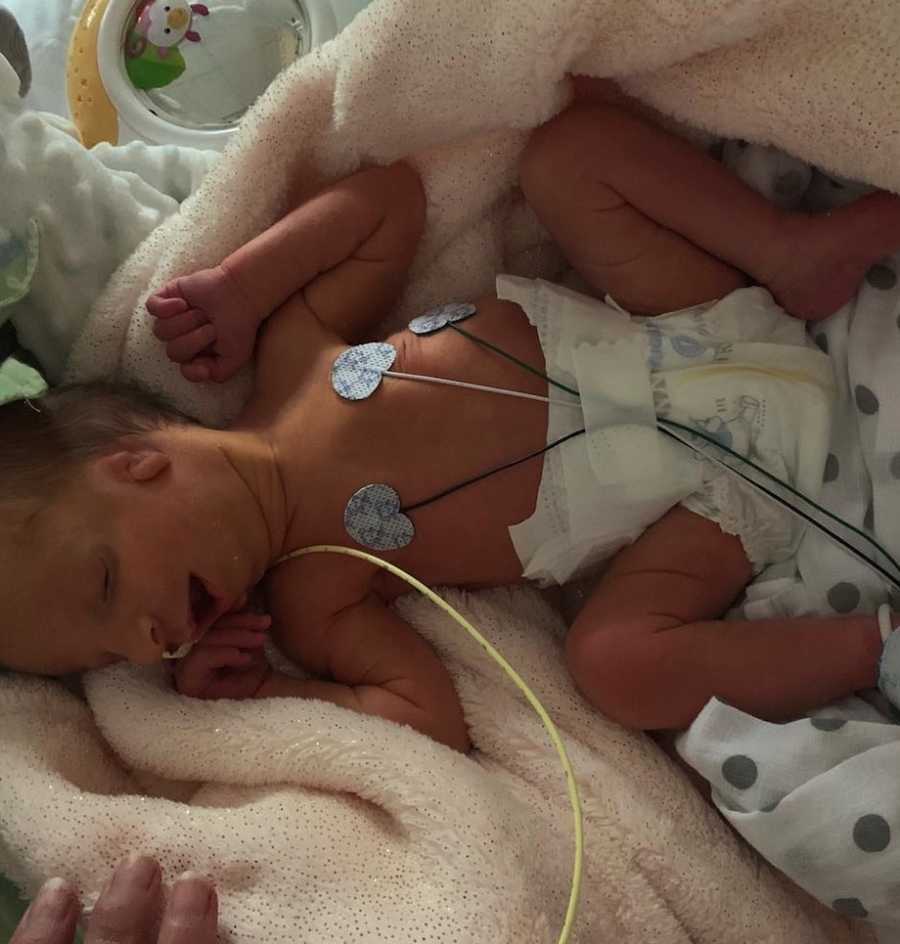 Taking notes, other professionals came in and went out. "What's going on? Why am I not right now? Why are there so many individuals invading our personal space? When I did manage to see Bella, she seemed to be "different."
An extraordinary occurrence turned out to be unpleasant. The area was completely unorganized. My father yelled as he rushed out from behind the curtain, "What is happening?" After composing herself as much as she could, my mother told my father, "Things will be okay, but we don't know much."
"Mom, can I get pregnant again?"
The first words that were said were these. Why, I have no idea. I'm not sure why those specific terms were chosen. I can't even recall the feelings I was feeling at the moment. She looked to me and said, "Sweetheart, don't think about anything right now." It will all work out for the best in the end.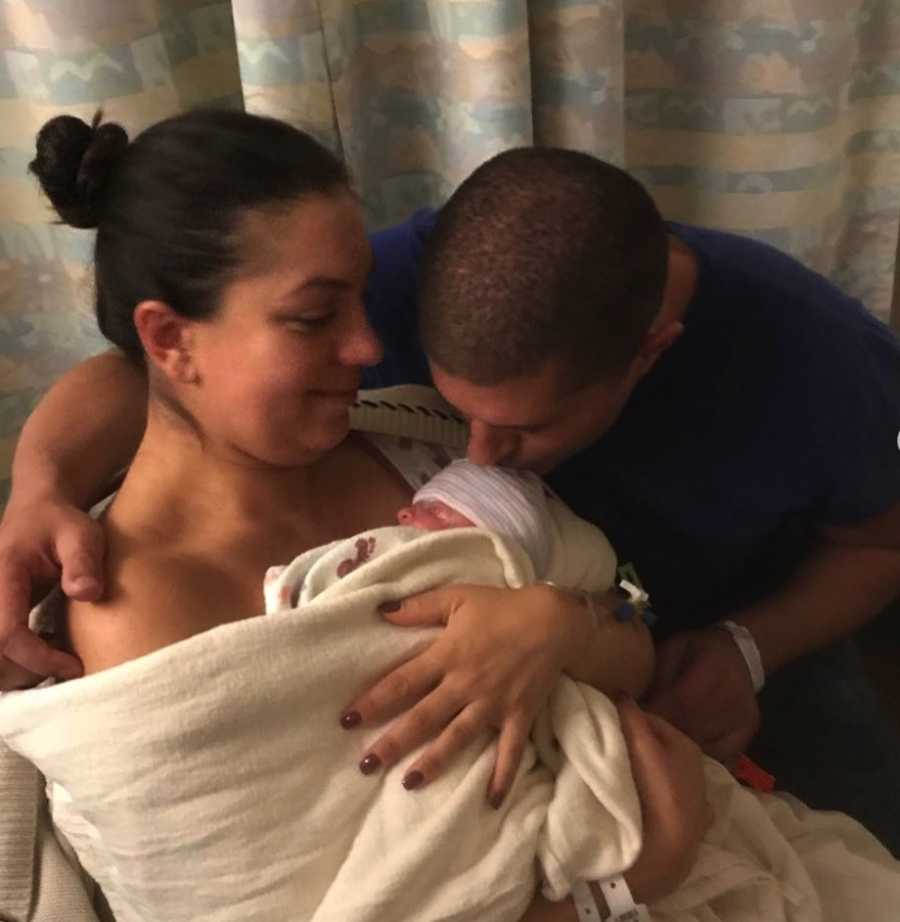 The doctors told us Bella needed to be transported to the NICU to be hooked up to IVs, and my husband would follow. I hadn't even held my baby yet.
'Wait!' I said. I need to hold my child. Bella gave me a sweet look as they placed her on my chest. I'll never forget the expression on his face that said, "Mommy, I'm scared." It was a glance that also made me feel at ease.
I assured her that she would always be safe, no matter what. My mother stayed behind with me when my husband and infant exited the room, but I watched them go. Never before had I felt so void. Why us?
About an hour later, I was able to get in touch with my husband and child again. In order to hear a lullaby after delivery, you must click a button in the hospital where I gave birth. As I was being transported to the NICU, I was told to click the button. I didn't want to. I didn't throw a party. I didn't know if or when my baby would come home or be okay.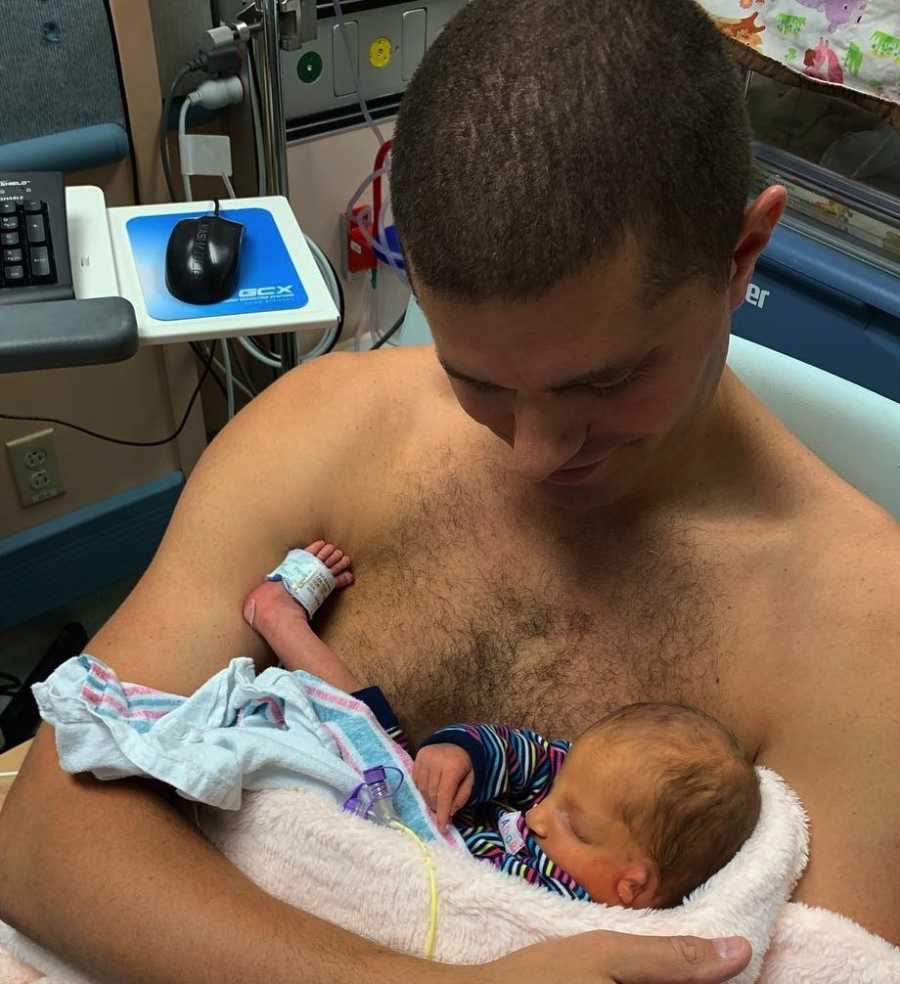 I sobbed in silence as the lullaby played. I won't ever plan anything again. I believed that life had failed us. Nothing remained significant.
When texts from my girlfriends started to come in, I got angry and furious. I even turned off my phone so that none of them would hear from me. I thought that was unfair. They went home, held their babies, and celebrated; we had no idea what the future held.
Finally, I was able to talk to Bella and Erik. Erik and I were given our own area so that we could get close to Bella physically.
My husband remarked, "Honey, I think I diagnosed our daughter. There are two syndromes, but one is worse than the other." Let's hope Treacher Collins is there. Together, we read the story, studied the images, did some research, and sobbed.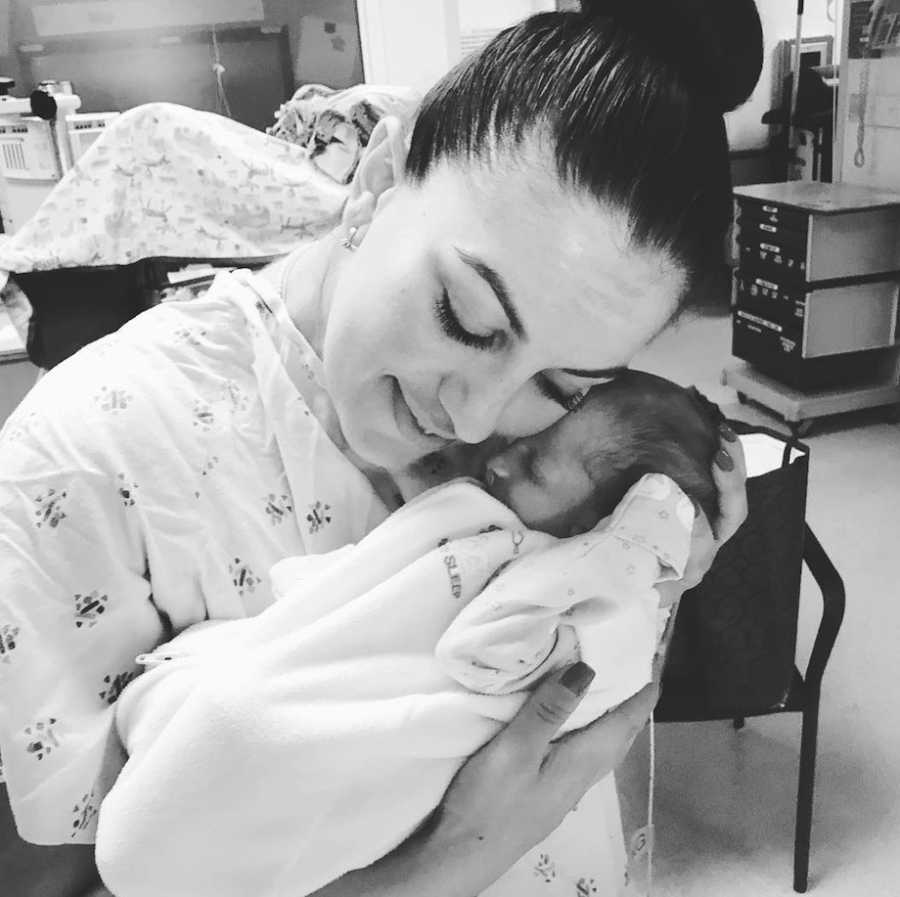 We had the good fortune to have a Stanford ENT available that evening. She examined Bella and found evidence of the two probable illnesses. After discussing our options, we were instructed to make a decision the following day.
At midnight, we had to say goodnight to our tiny child and go back to our room. It was quite difficult to say goodbye to her. I believed she needed to be protected. I wondered if she had any doubts about our inability to follow her. I wondered if she was uncomfortable.
She leaned in to my breast and I was torn apart internally, but I was not allowed to nurse her. I was ignoring my child. Bella wanted to feel more secure, more intimate, and connected to her mother. She needed food to sate her hunger as well. I was unable to give her these things, therefore she was left without them.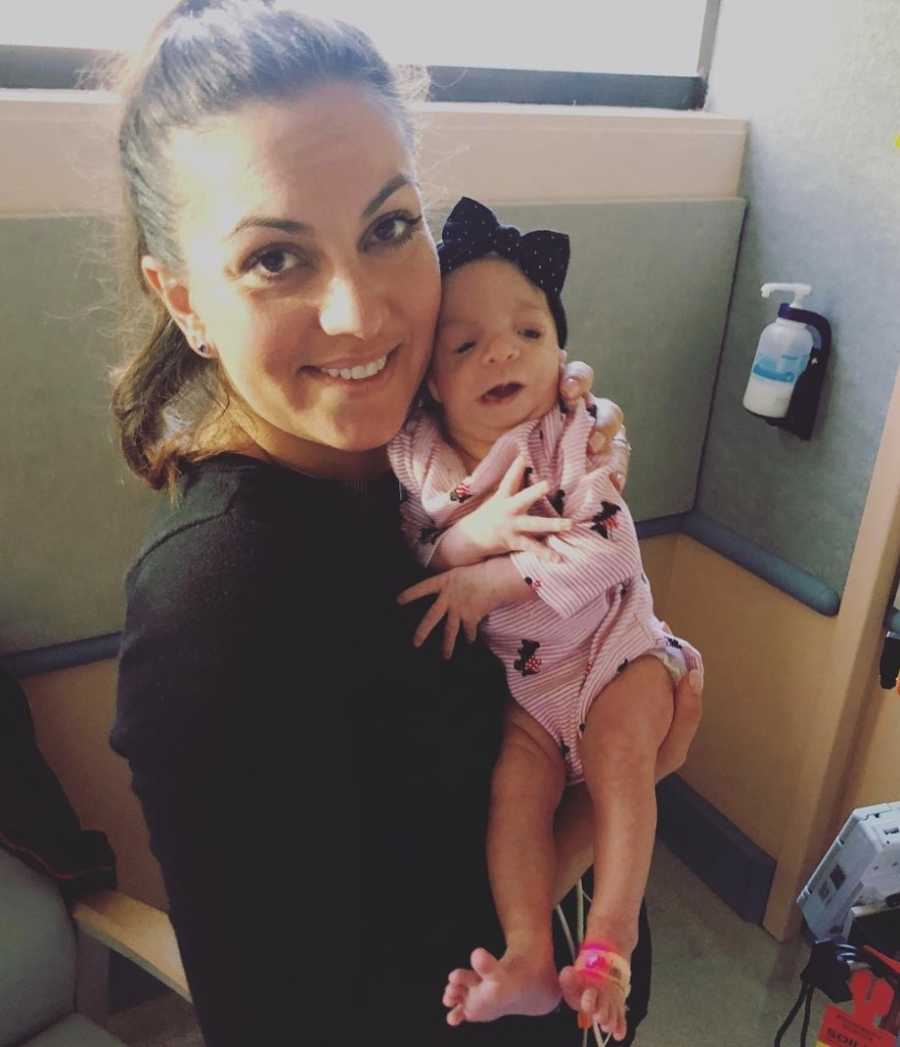 After returning to our sentiments in our room, my husband and I chatted more, sobbed more, kissed one another goodnight, and then we went into our separate thoughts.
Things were a little bit calmer the following day. Both of our parents arrived early to support us. We had to make a big decision between Stanford Children's and UCSF Children's Benioff. After considering it, we decided it would be best to call my best buddy who worked in the medical field.
Bella is here and in the NICU, "hi Noel." I still need your help even if our journey is different and she is a little different. Friends and family are everything. Liz, it's all right. Do not be concerned; I will arrive straight away, and everything will be OK.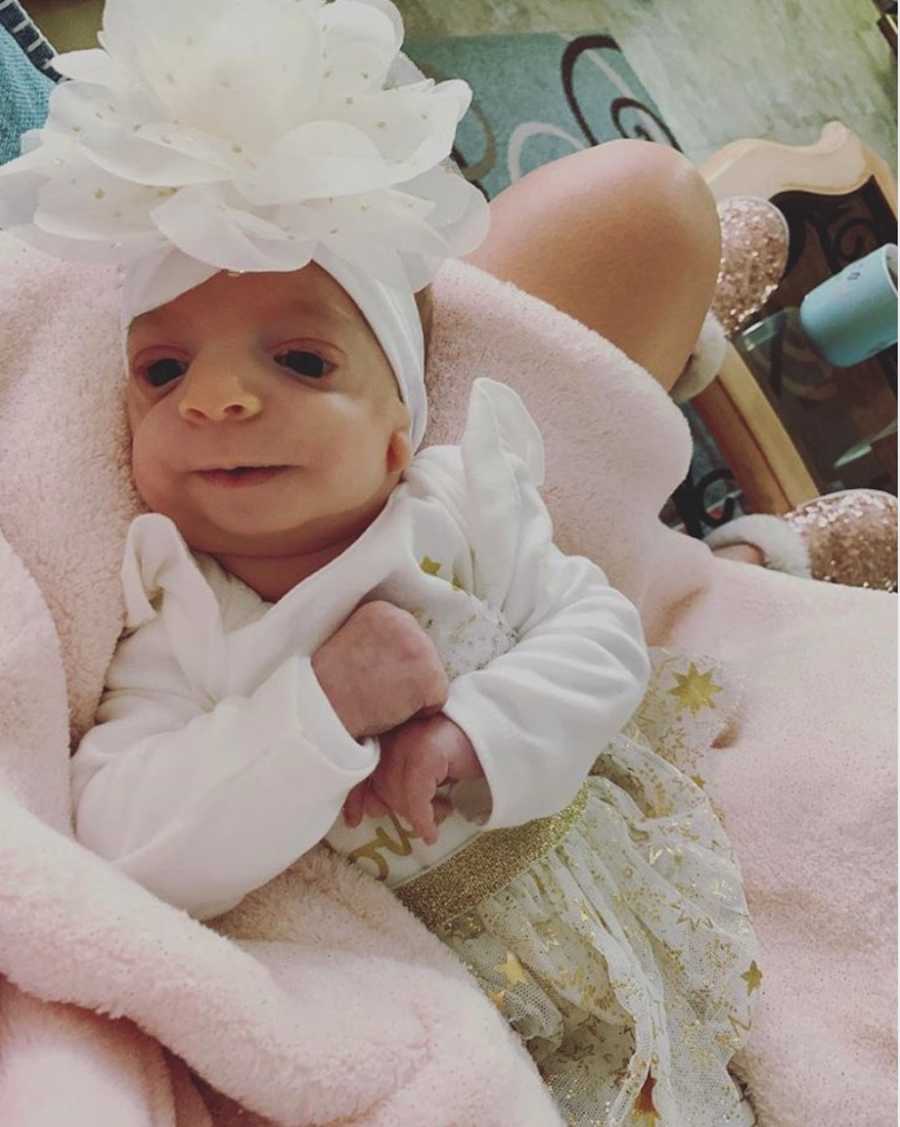 I called Noel and he called back within twenty minutes and came to our place. She discussed our alternatives with us and then called in a local surgeon named Kevin to assist us in making choices. We have access to the best doctors and surgeons thanks to Noel's phone call.
In less than an hour, Carol, who is in charge of the Children's Craniofacial Department, texted me. Bella's community had grown, and we had begun our trip.
On October 27, 2018, we were taken to Children's Benioff in Oakland. I realized Bella was covered in wires as soon as I walked into her room. She was so helpless and defenseless. She likely wondered why her little body couldn't just be left alone.
I sang to her as they carried her to the incubator. Her parents will be right behind her, we told her as we grasped her tiny hands.
When we arrived at the hospital, Bella's medical journey began. Every time we entered and exited the NICU, we had to follow a precise procedure. We were greeted by many neonatologists and specialists.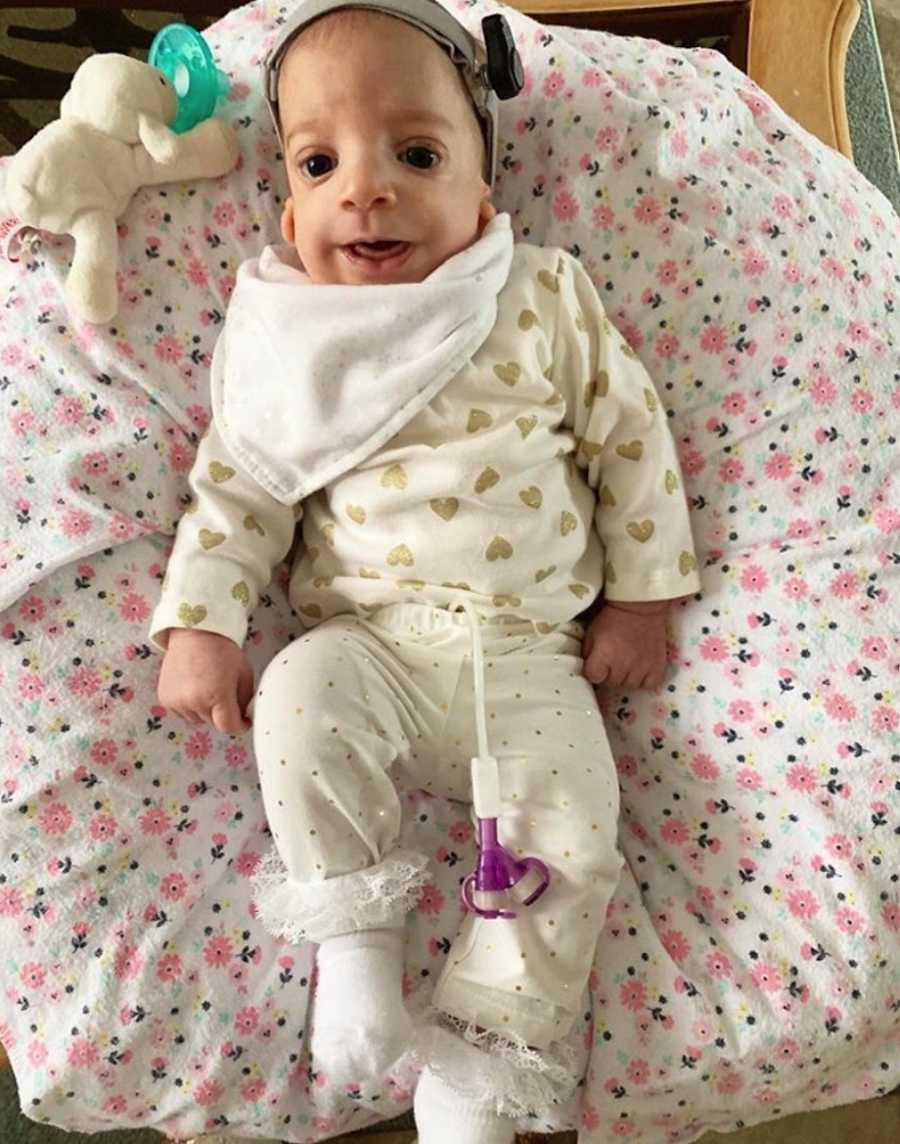 Bella required further examinations, which included x-rays, tests, and evaluations. Bella had to spend the nights at the hospital. It was really challenging to balance parenting, a newborn, a rare syndrome, pumping, and the daily information provided.
When we finally got to our house, we hugged each other, started crying, and went into Bella's room. We never thought we'd come back to an empty nest. When I would wake up in the middle of the night to pump, I could access the NICU webcams to see Bella. I communicated with my daughter through media. That's how I always did it.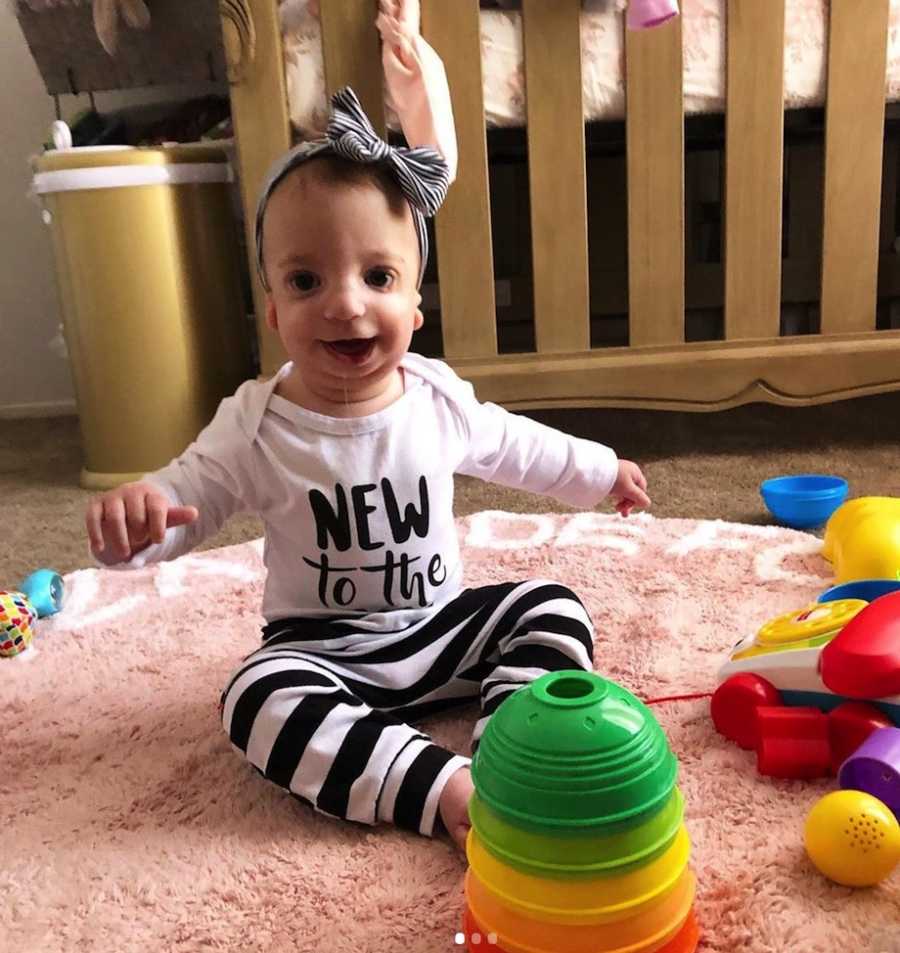 Bella was found to have Treacher Collins syndrome, a rare genetic condition that stops the facial bones from developing fully, after around a week. When this syndrome is present at birth, ultrasound can only detect it 10% of the time.
Bella was born with hearing difficulties, microtia, a hard cleft palate, a small and depressed jaw, and a limited airway. At only 7 pounds, Bella endured her first procedure to get a g-tube. By way of a stomach tube, Bella is fed. The NICU was where we spent eight weeks. The NICU was our home.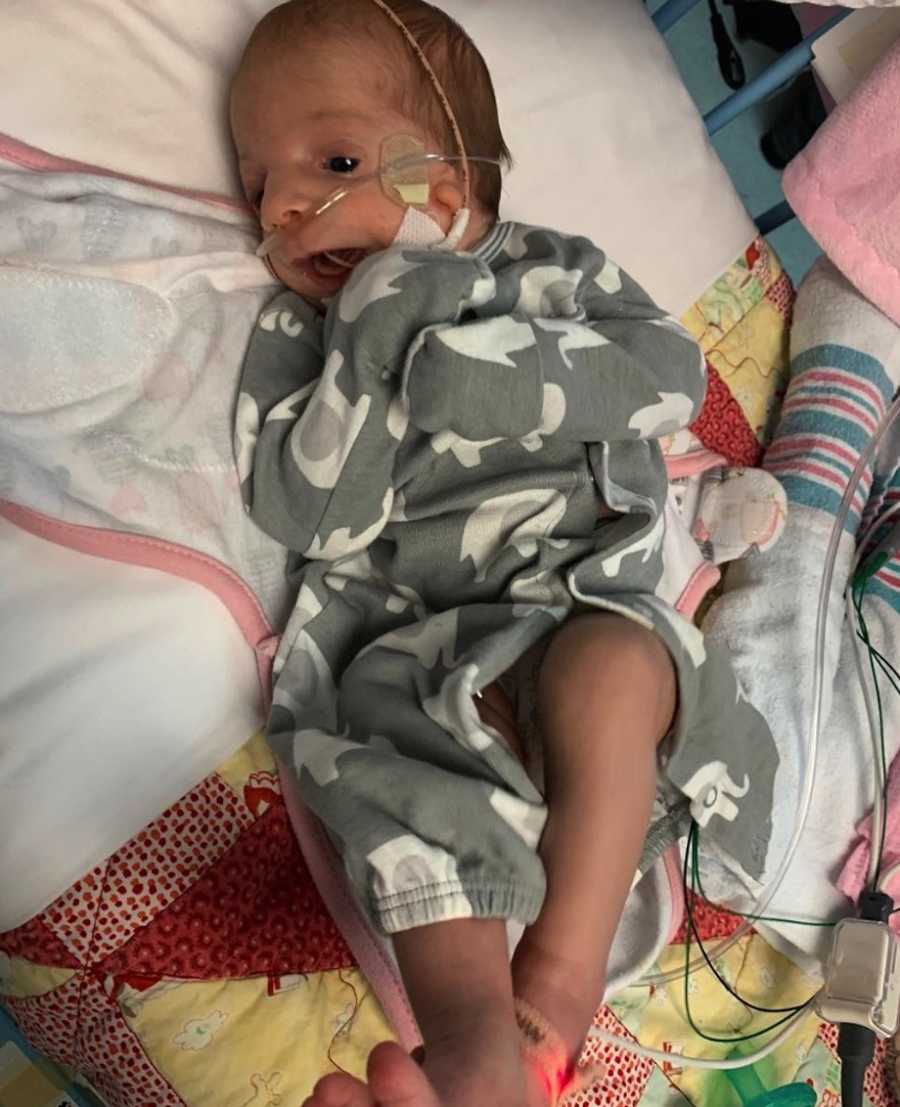 Bella was amused all day long by my parents, Erik's parents, and ourselves. In addition to us, I was extremely fortunate to have one of my wonderful girlfriends who works as a nurse at the hospital keep an eye on Bella throughout her shifts, particularly in the evenings when I was already at home.
After receiving the necessary medical treatment and training to take care of Bella, we were released to return home on December 8, 2018. Along with being her parents, my husband and I also served as her nurses. We have had several whirlwinds, including multiple ER visits for emergencies and choking episodes at home.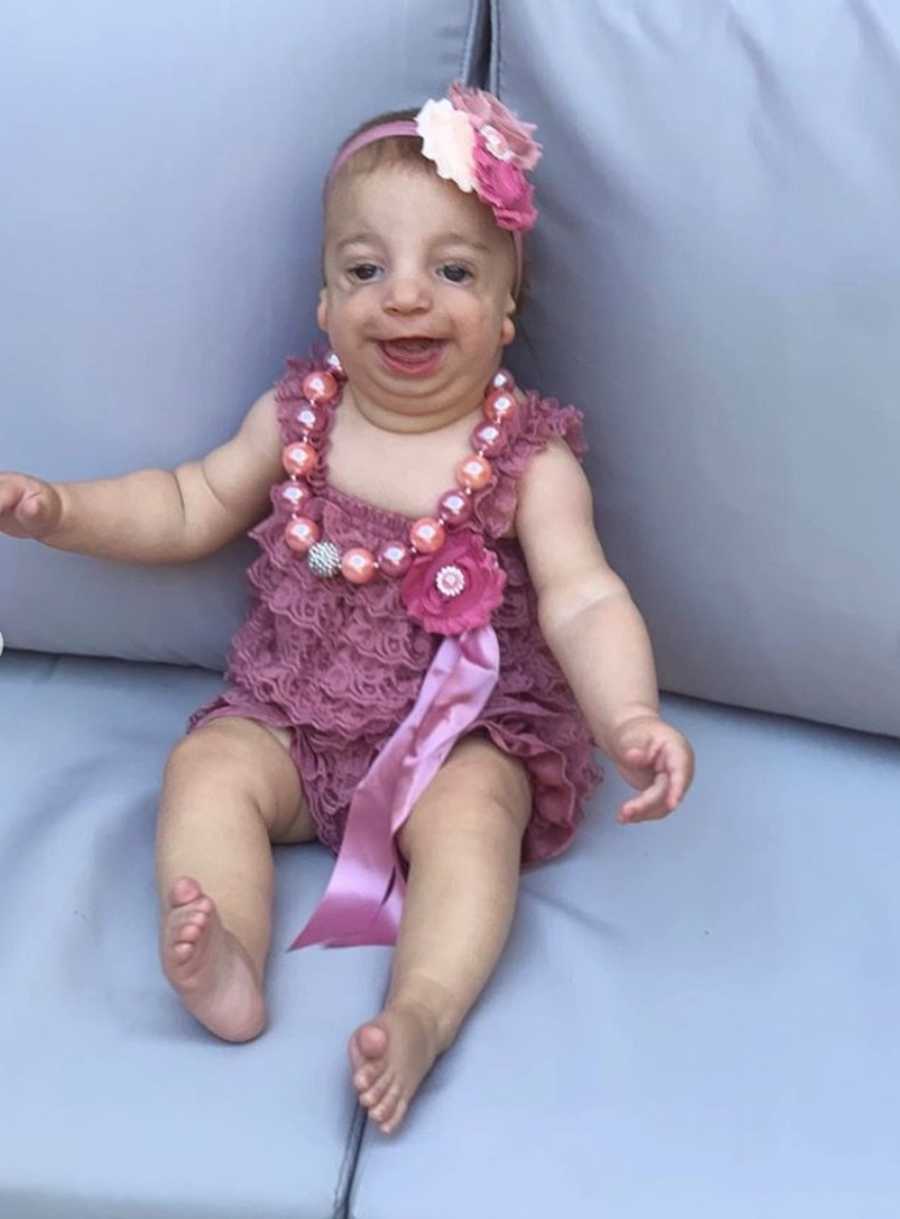 We have come a long way—I mean, really, really far—since then. I'm grateful for the NICU training we received because it repeatedly allowed me to preserve my baby.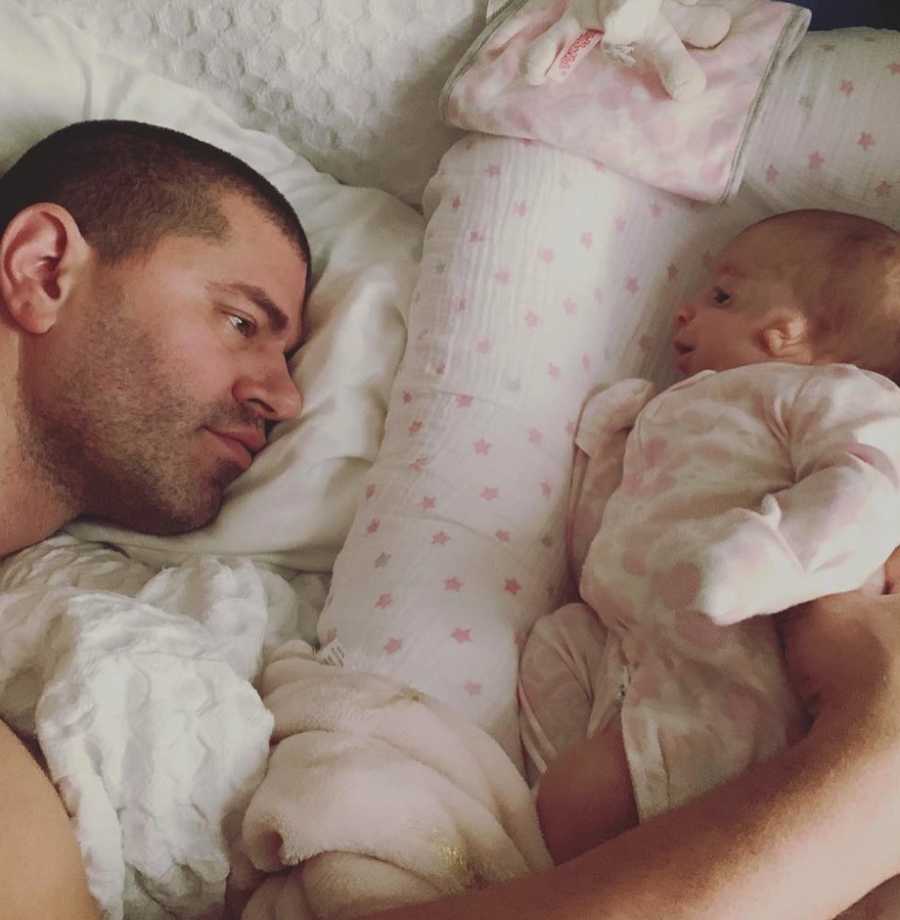 Bella has had one outpatient treatment and three substantial inpatient procedures by the time she is 16 months old.
On average, 20 to 60 procedures are performed on TCS babies—if not more. Most of them have some sort of hearing impairment, but some also have breathing aids called trachs.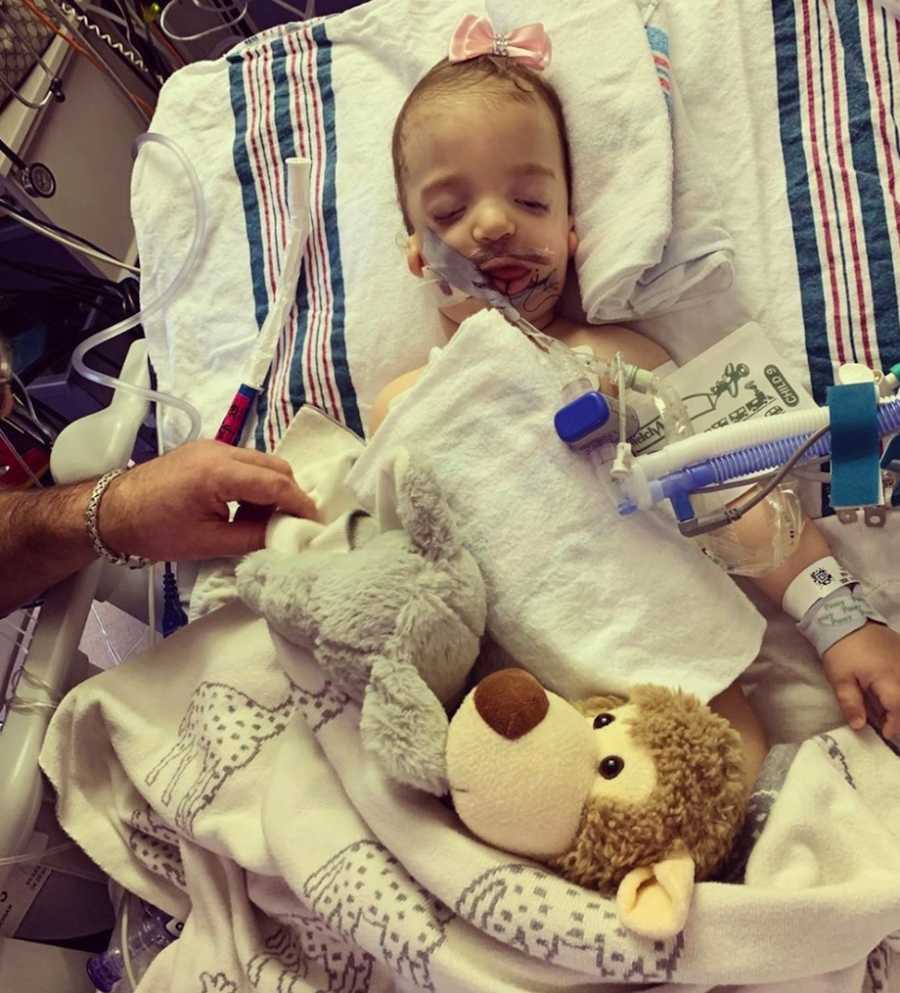 In addition to occupational therapy, speech therapy, and a music class for children with hearing loss, Bella participates in early start with the school system.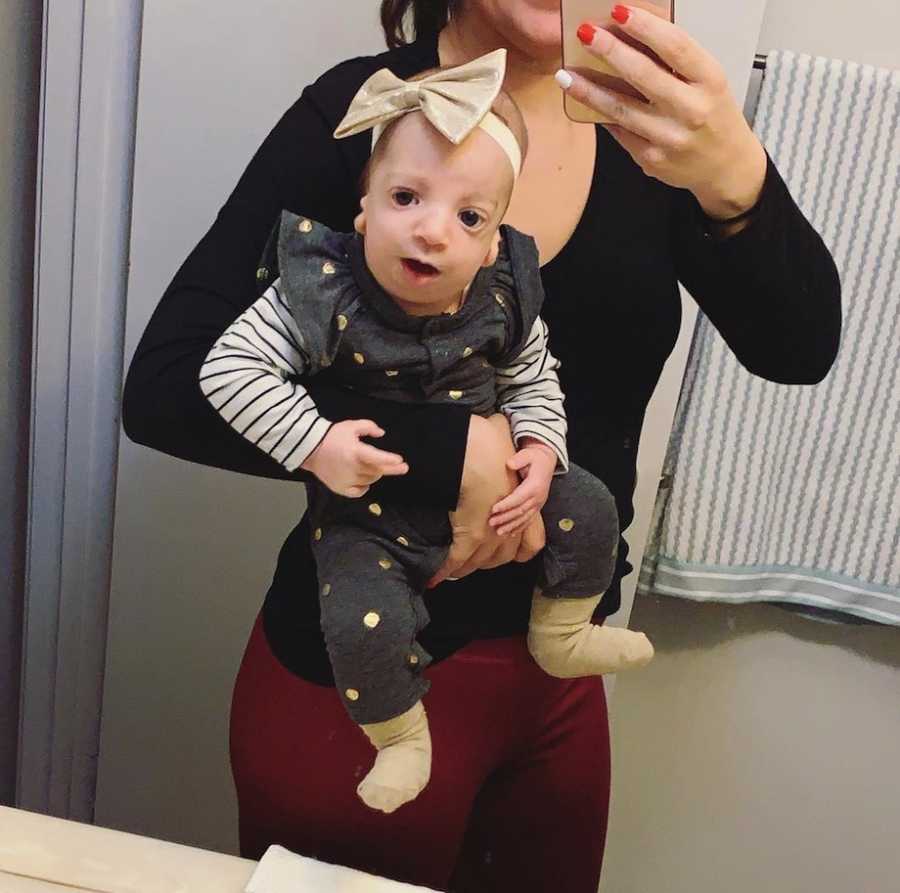 We have distinct paths and daily lives, but I wouldn't exchange that for anything. In my roles as a mother, sister, wife, friend, and acquaintance, I've learnt a lot from the entire process.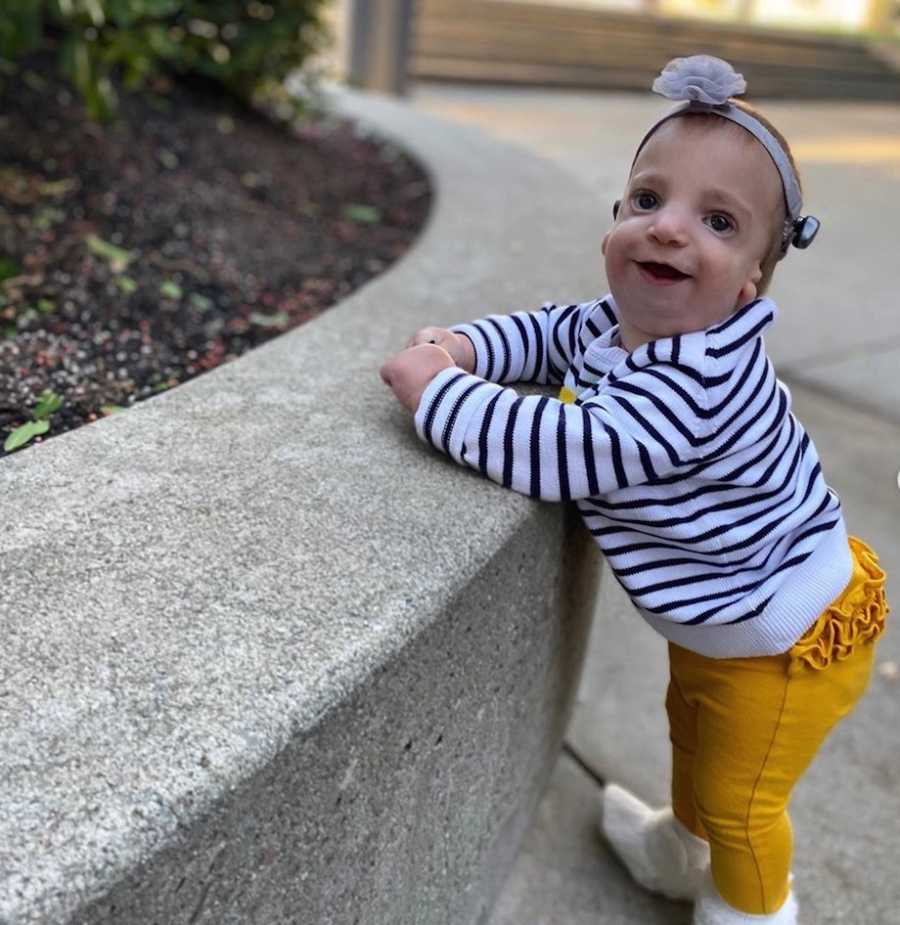 There are times when we are not prepared for change since life can be unpredictable. Life is fragile, beautiful, and occasionally depressing.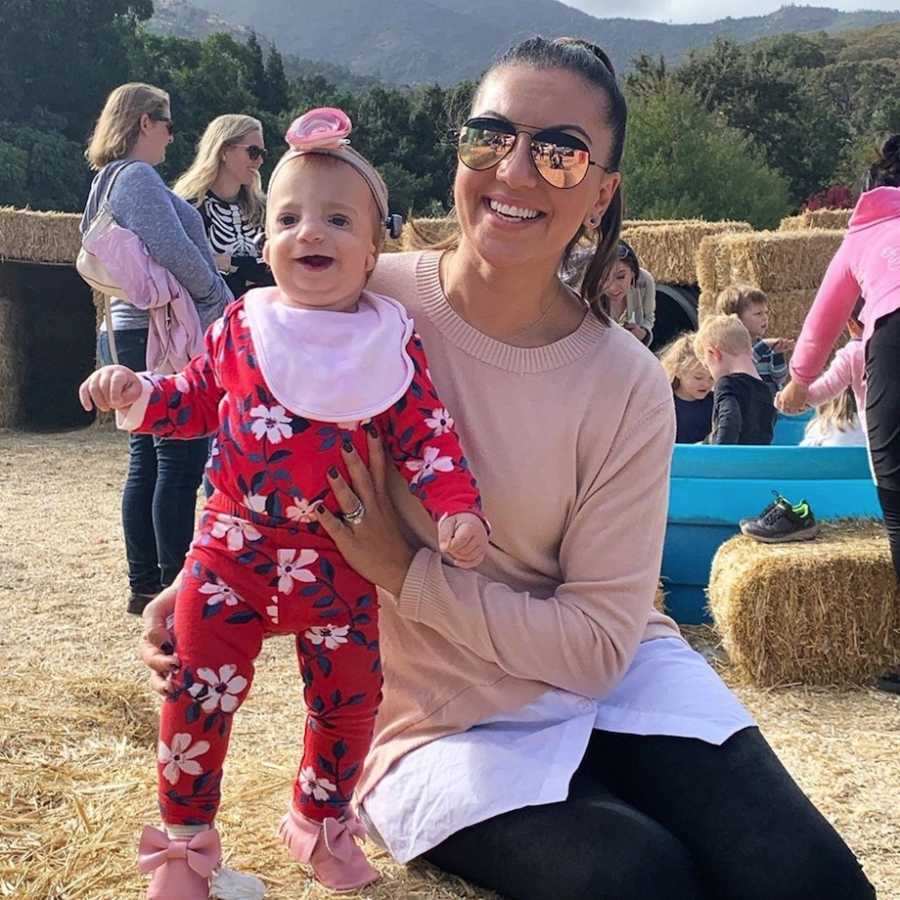 I'm glad I can give Bella the basic essentials of existence. Numerous people, including friends, family, clients, and web users, support Isabella. Now that everyone is following our course, it has been easier to become adjusted to our pattern.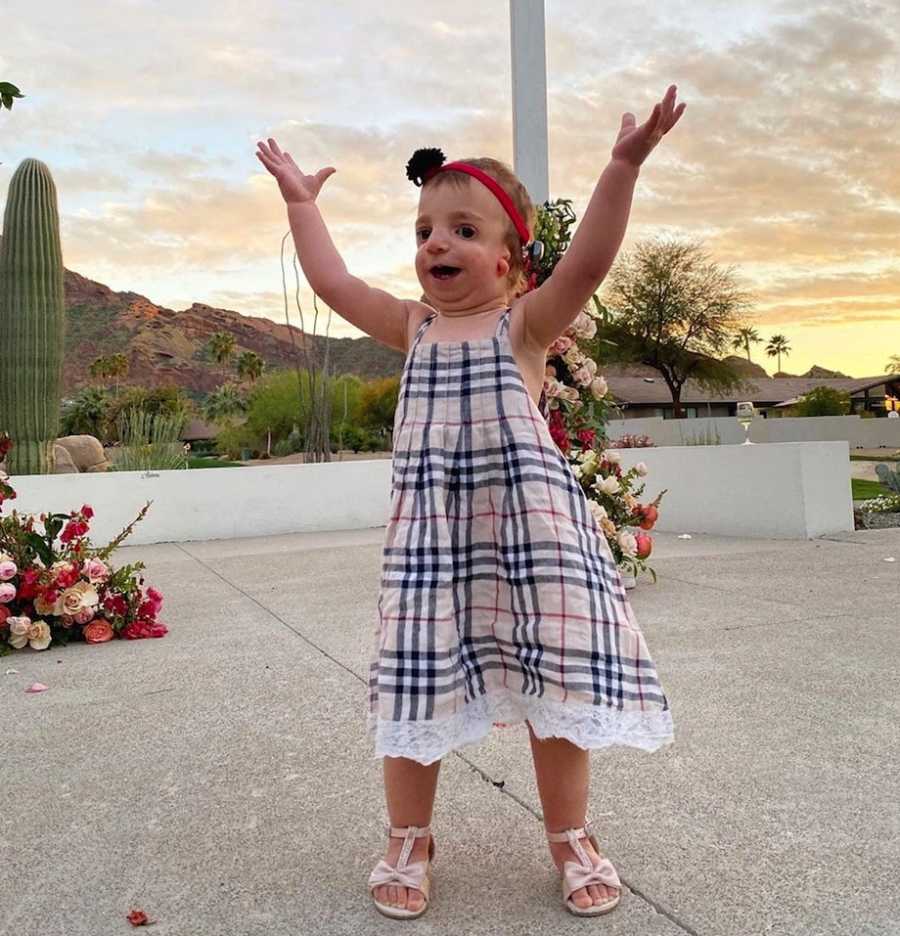 I appreciate you sharing your tale. Both Bella and you and your spouse are unique and beautiful people. Be tenacious for your gal.